Dot Reiser is a singer songwriter from Westerly, RI whose songwriting style never settles down, swapping back and forth between genres that have delighted her throughout her life. Dressed in jazz, folk, gospel, reggae, and musical theatre, her passionate lyrics will make you look at today's world in ways that evoke laughter, tears, and invite conversation. 
Her two albums, "Out of the Driveway" (2016) and latest, "Paint Me a Song" feature live instrumentals, layers of delightful harmonies, and fresh storytelling all nestled beneath the singer-songwriter umbrella.
 Listen to her entire discography here.
 Subscribe to her YouTube channel here.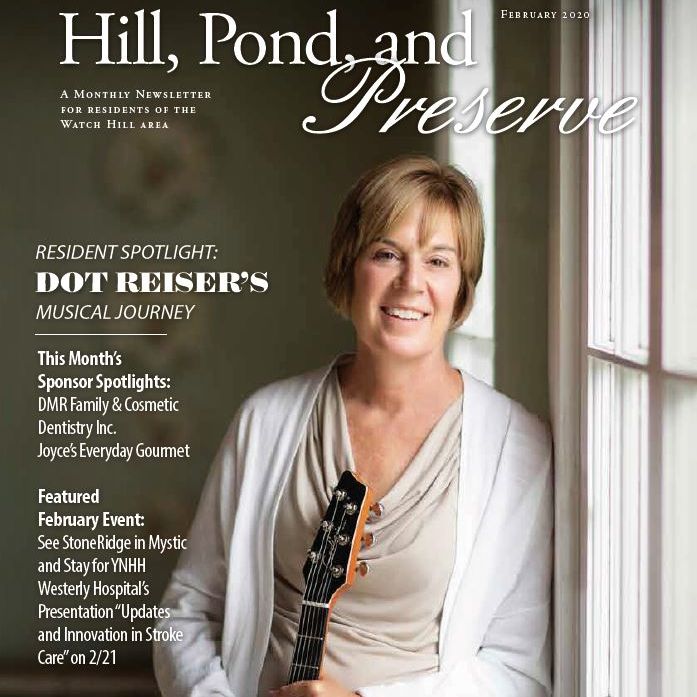 Dot in the News!
Hill, Pond, and Preserve: February 2020 Featuring Musician Dot Reiser